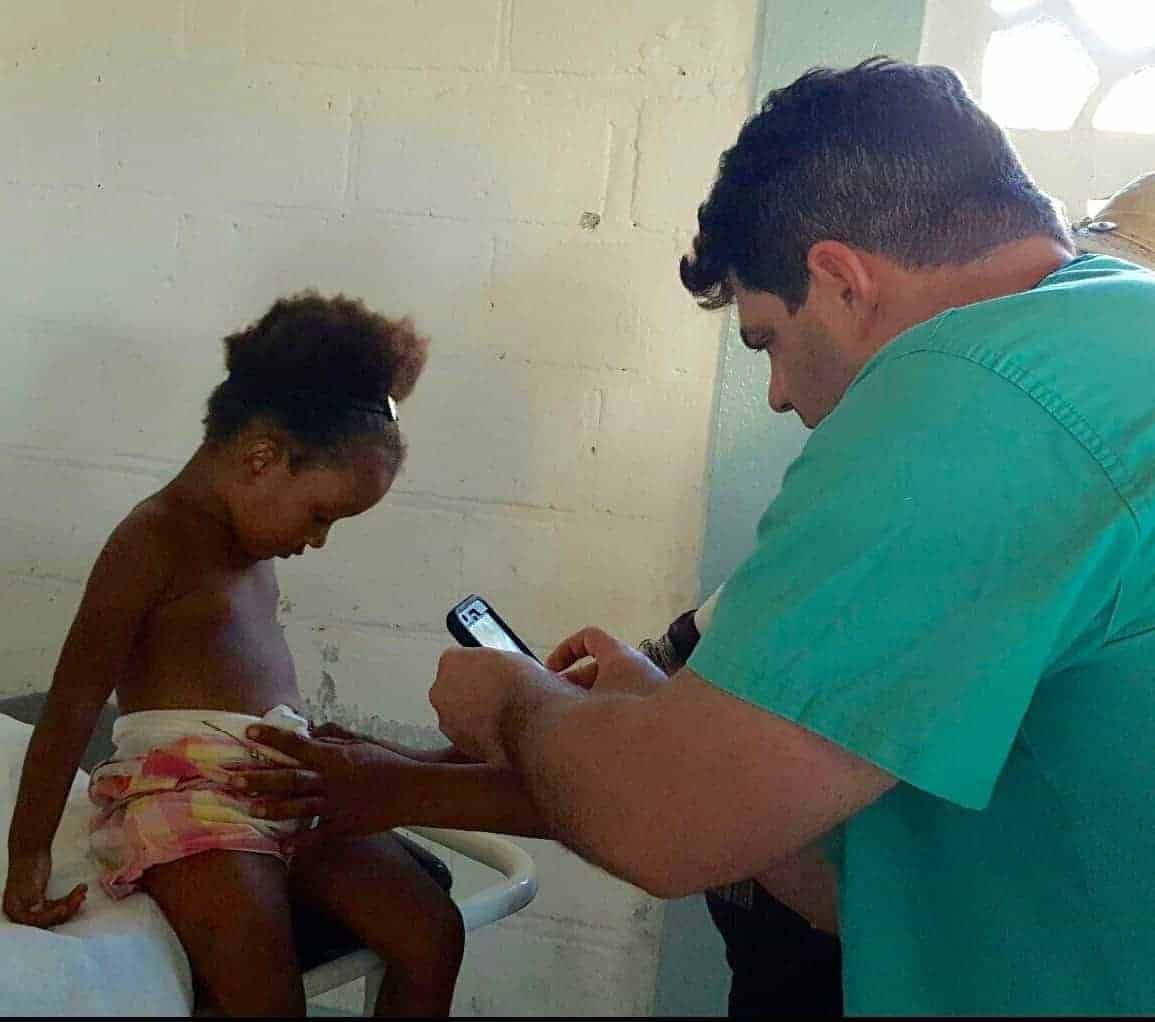 Since twinning with St. Joseph Parish in Cotes de Fer in 2009 the parish has conducted many medical mission trips to the village of Cotes de Fer and the surrounding mountain chapels with physicians, nurse practitioners, physician assistants, a pharmacist, and nurses from our local area. In addition to treating patients and providing medical supplies, patients are taught about preventive health care through presentations conducted while patients are waiting to be seen. Donated personal care items are used as gifts and an opportunity to teach hygiene as disease prevention. 
Our medical teams concluded that water was a major issue in the health problems they encountered. Water borne diseases are prevalent in Haiti and as a result Helping Hugs has been working to bring clean potable water to this area. Teaching preventative hygienic practices is a major focus of every mission. A video developed in collaboration with Southeast Georgia Health system and translated into Haitian Creole by a hospital employee is used during each mission while patients are waiting to be seen. As a result of this teaching teams have observed fewer infections in some areas.
Our medical team is currently focused on another large health issue in Haiti- hypertension. So many of the patients they see are suffering from high blood pressure often resulting in strokes and death at a very early age. For example, a young man in his early thirties suffered a massive stroke while walking to our clinic. When he arrived he collapsed and in spite of the teams efforts to resuscitate, he died. Life expectancy in Haiti is considerably less than in developed countries. The team has spent untold hours over the past several years developing a method of identifying and treating patients on an ongoing basis for this problem. A patient record system was developed to ensure that patients could be treated properly with medication after the team departs and until they return again. A Haitian nurse was hired to check blood pressures and distribute medications under the direction of the local physician in charge of health care for the Cotes de Fer area. This will ensure that the patients will have a continuous supply of the appropriate medication to treat their hypertension.
We are grateful to Shell Global Solutions US, Inc. for their generous contributions through their employee match program.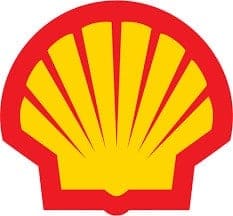 Those contributions have enabled us to purchase the medicines necessary to support our new hypertension program.  Many lives will be saved because of their support.  We would also like to thank The Brunswick (GA) Chapter of The Links, Incorporated for their partnership with the Haiti missions and hypertension program.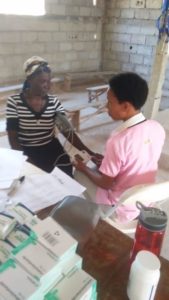 The medical teams cannot treat every problem that they encounter. Some patients require surgery or long-term care. It is heartbreaking to hear that the patient has never seen a doctor in his/her life or that the $1.25 needed to be seen at a hospital or clinic is not affordable. As a result, many of the problems go untreated until something like a small cut becomes a life-threatening situation. There is now a small hospital near the village in Cotes de Fer, but it is not readily accessible to the remote chapels, and available treatments are very limited.
Cancer diagnosis and treatment is almost non-existent. Appointments can take over 4 months if the patient has the ability to travel to a major city. Of course they have to stay there to receive the chemo treatments which is way beyond their ability to finance. As a result, most go untreated.
Although every illness cannot be treated, there are many patients that the teams can and do help to live a better quality life. They are also continuing to explore ways to bring additional health services to the area. All members volunteer their time for the week-long mission as well as countless hours in preparation for the journey. Many also contribute to the expense of the trip as well. We also receive great support from individual and corporate donors as well as our partners including Southeast Georgia Health Systems and Brunswick Chapter of The Links, Inc. Patients are never charged for their visits nor their medications.
If you would like to lend your support for helping to save the lives of those who cannot afford basic medical care, please visit our donation page.