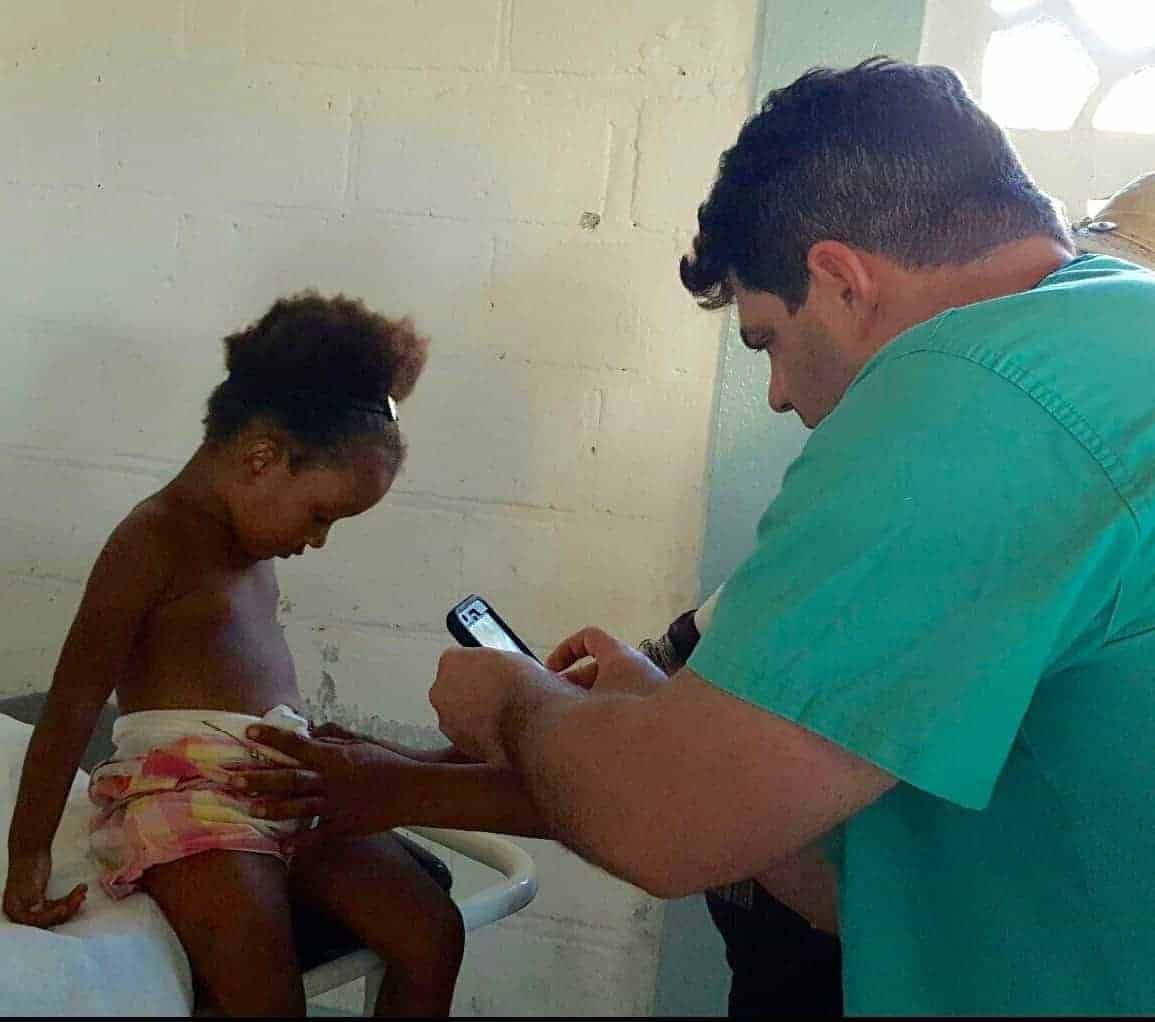 For the last five years we have conducted annual medical mission trips with a team of doctors, nurse practitioners, physician assistants, nurses and pharmacists in the area of Cotes-de-Fer, Haiti and the surrounding mountain villages. What we found was unbelievable and we have been working diligently to help change the lives and living conditions of the people in this area. See the details of our efforts in the information below.
Dr. Shirley Wilson, a board certified obstetrician and gynecologist and a valued supporter of Helping Hugs commented: "It was a very eye-opening experience. I so enjoyed it. They are the nicest people but live in such abject poverty. So much of what you see and treat has to do with water, or the lack of clean, potable water. You realize that while you may not change the world, you can make a difference one person at a time."
Kevin M. Fussell, M.D., board-certified pulmonologist and medical director of pulmonary care at Southeast Georgia Health System agreed. It was during his first mission trip 13 years ago to the Dominican Republic, which shares an island with Haiti, that he was stunned by the devastating poverty. He recalled his first day there treating patient after patient with parasites, thinking, "If we can clean up the water, we can fix the problem – water equals health."
Our medical teams also concluded that water was a major issue in the health problems they encountered. Water borne diseases are prevalent in Haiti and as a result Helping Hugs has been working for the past 3 years to bring clean, potable water to this area. We have partnered with Dr. Fussell's group "World Water Relief" to provide a source of clean water to the communities and schools in this area. Our medical teams have begun to see improvements where these systems are in place. We will continue to work on bringing clean water to this area as donations are received. More specific information regarding our work can be found on our site under "Water"
Our medical team is currently focused on another large health issue in Haiti, that being hypertension. So many of the patients they see are suffering from high blood pressure often resulting in strokes and death at a very early age. Life expectancy is considerably less than in developed countries of the world. In 2019 the medical team saw over 750 patients in 5 days. Of those, 191 were treated for hypertension. The team has spent untold hours over the past two years developing a method of identifying and treating patients on an ongoing basis for this problem. A patient record system was developed by Chris Pope, a local pharmacist, to insure the patients could be treated properly with medication after the team departs and until they return again. A nurse was hired to check blood pressures and distribute medication under the direction of Dr. George Baptist, medical director for the Cotes-de-Fer area of Haiti. This will insure that the patients will have a continuous supply of the appropriate medication to treat their hypertension.  We are grateful to Shell Global Solutions US, Inc. for their generous contributions through their employee match program.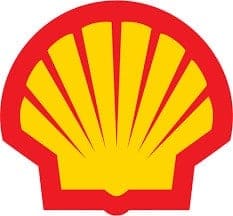 Those contributions have enabled us to purchase the medicines necessary to to support our new hypertension program.  Many lives will be saved because of their support.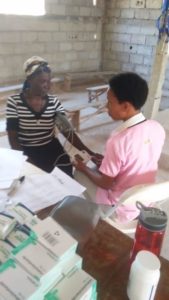 There are so many stories from our medical team where they cannot treat a problem because surgery or long term care is required. It is heartbreaking to hear that the patient has never seen a doctor in their life or that they cannot afford the $1.25 needed to be seen at a clinic. A trip to Port-au-Prince for hospital care is out of the question for most in this area. As a result, many of the problems go untreated until something like a small cut becomes a life threatening situation. Yes, that happened this year. Cancer treatment is almost non-existent except for the wealthy. Appointments take over 4 months if
the patient has the ability to travel to a major city. Of course they have to stay there to receive the chemo treatments which is way beyond their ability to finance. As a result, most go untreated.
We have learned that we can not treat every illness but that there are many that we can and do help to live a better and longer life. We are continuing to explore ways to bring additional health services to the area. We hope that in the next year we will have good news involving additional medical treatment associated with our medical mission. This year the cost of our medical trip was over $12,000. These are the expenses we incurred for travel, medications, medical supplies and testing, interpreters and housing. All of our medical team volunteer their time for this week as well as countless hours in preparation for the journey. Many also contribute to the expense of the trip as well. We also receive great support from individuals like yourselves as well as our partners Southeast Georgia Health Systems and Brunswick Chapter of The Links, Inc. Our patients are never charged for their visits nor their medications. If you would like to lend your support for helping to save the lives of those who cannot afford basic medical care, please visit our donation page.
The video on this page will give you a glimpse of one of our medical mission trips. If you are a medical person and would like to join us on one of our trips, please send us an email.
2017 Medical Mission Trip
2018 Medical Mission Trip