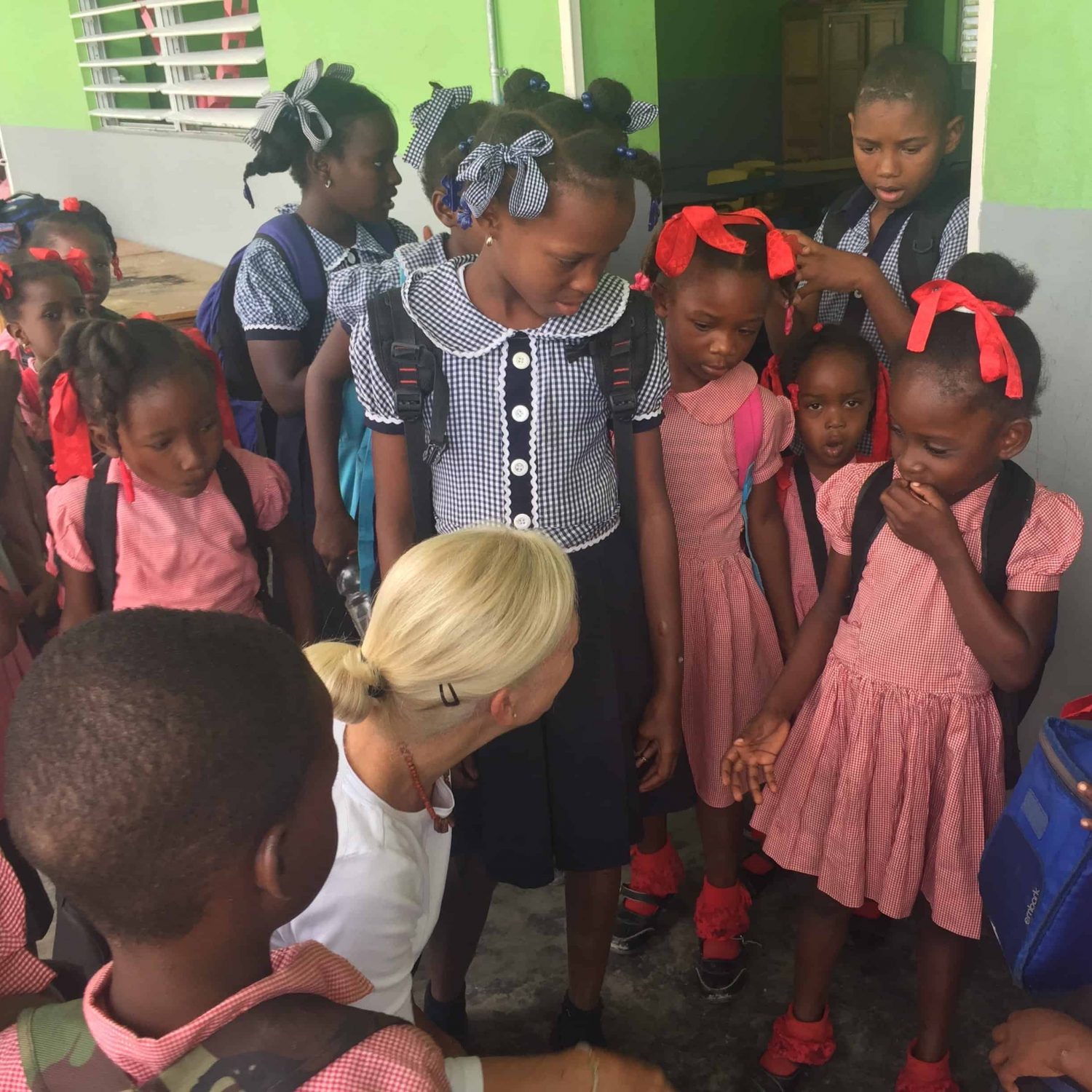 Part of our mission is to help the people of Haiti help themselves – to enable them to lift themselves out of the poverty that makes Haiti the poorest country in the western hemisphere. By improving the educational results, the young people in Haiti will gain the knowledge and skills necessary to address the many challenges facing their country. For these eager students, education is the key to a better future.
Our annual spring fundraising program provides for the support of three elementary schools in our sister parish of St. Joseph in Côtes-de-Fer, Haiti.  Without this help, many of the children in this community would not be able to attend school.  This year, 360 students will be able to get an education because of this program's success.
The program allows the parish to maintain skilled, trained teachers. There is an adequate supply of books and school supplies so the students do not have to share. A hot lunch is also provided, maybe the only meal of the day. The parish also sponsors a pre-K program to give young students a head start.
Recently a scholarship program was initiated to allow deserving students to attend a private secondary school who would not be able to attend otherwise
Thank you for all the prayers, encouragement and support for the children of Haiti.  You are making a difference.  If you would like to work with the education committee or have questions, please send an email to the Education Manager at info@helpinghugsinc.org.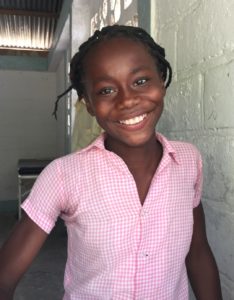 The pretty smile that Civil shares with us belies the harsh reality of her life. Civil is a student at St. Joseph parish school in Haiti – and a domestic servant.  Her parents are too poor to keep her at home.  They entrust her to another family where she does domestic work.  This practice is a modern-day form of child slavery which persists in Haiti.  Father Faustin tells us that 60 percent of the children at St. Joseph parish school are servants, an indicator of how widespread poverty is among the people that he serves.  He says, "Their only chance in life remains a quality education." 

To further reinforce his position, Father adds:  "Why should child domestic workers be encouraged to go to school?  In a country like Haiti where there is no social assistance, education remains the only way for these children to break the chain of child domestic labor.  Helping these children is helping them out of this inhumane situation."

 Please help Civil and the other 360 children of the 3 schools we support in Haiti.  A donation today will help us provide quality schools for these children.