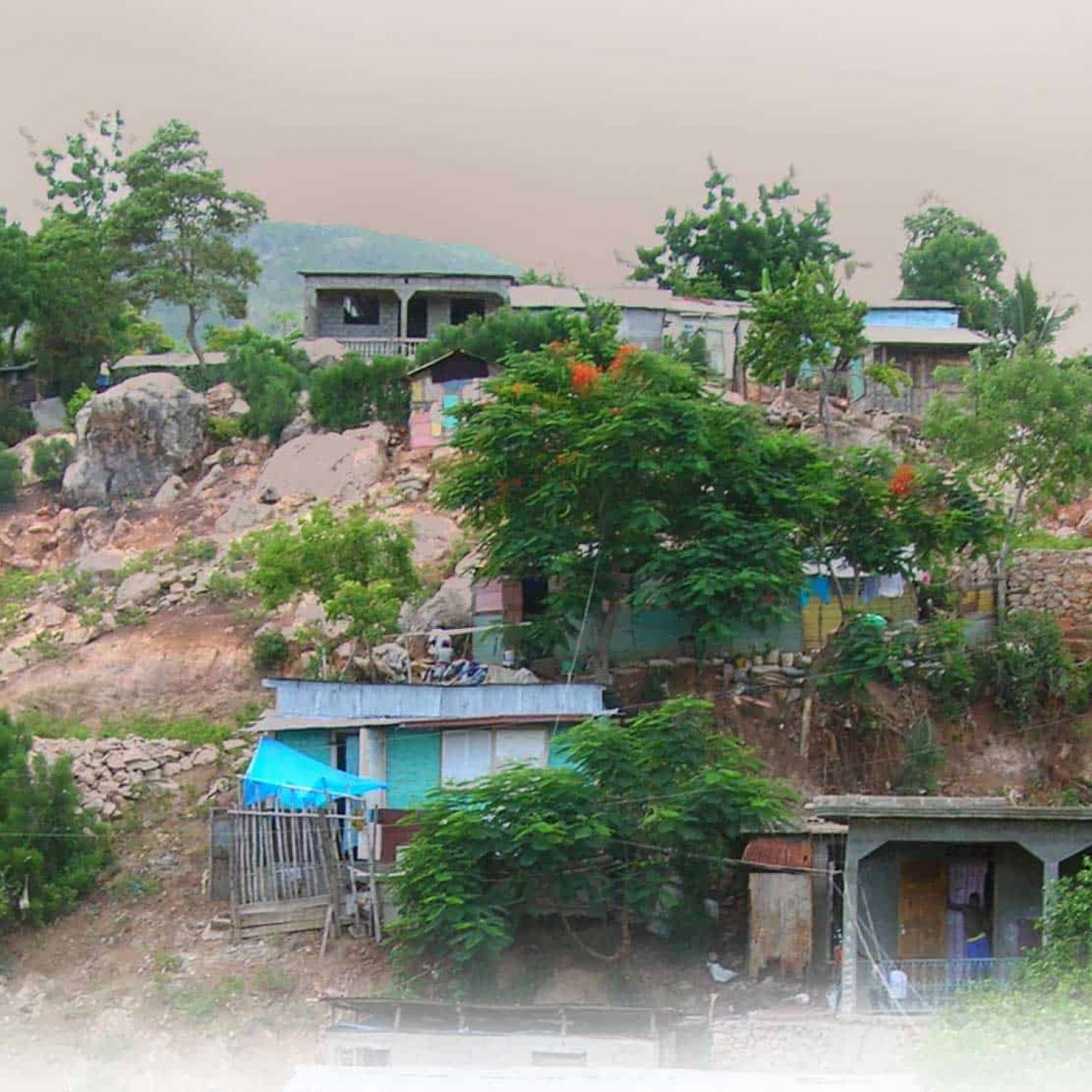 Weather and poor construction practices make maintaining homes and chapels a full time job.  Cotes-de-Fer has been fortunate that it has not suffered a major storm since Hurricane Matthew in 2016.  This span of good weather has allowed the Haitians to repair their homes and chapels and focus on improving their lifestyle.
Whenever you have to provide a place for people to meet, it is important to provide a safe environment.  The chapels are the most stable structure in the community and can provide a place of refuge in a storm.  Upgrades have been made to many of the chapels over the past few years; painting and repairing concrete chapel walls and covering a dirt floor with concrete.  The roof on St. Lawrence chapel, Platon was replaced in 2018.  In 2021 benches were made for each chapel to accommodate the elderly and disabled.

EDUCATION BUILDING/RECTORY
We're delighted to report that the fundraising for the Education Building/Rectory has been completed.  Your generosity has enabled Father Jude to make this building the focal point of a compound at the top of the hill in Côtes-de-Fer.  The building itself contains multiple bedrooms and bathrooms, a huge kitchen eating area, chapel, sitting area inside and outside, and a storage area. 
If you're wondering what happened to the second story on this building, Father Jude explained that the configuration would be too dangerous in case of another earthquake and that it would be too hot.  Instead, he has developed the compound consisting of an outdoor kitchen; a cistern for the collection of water; a three-room school; a garden area and a raised, open-air, thatched roof rotunda that is quite comfortable for meetings when the gentle breezes blow off the ocean.  We have contributed to the construction of all of the outbuildings, except the school.
Annual Shipments of Goods
Thank you! Your generosity has helped us make multiple shipments to Haiti over the past years. Thousands of pounds of equipment and supplies for our twin parish, St. Joseph have been sent yearly. Medical supplies donated by Southeast Georgia Regional Medical Center are shipped in advance of medical mission trips in advance of the teams' arrival each year. Patients are given eye glasses, medicine required for their conditions and sunglases. People live primarily outdoors and sun damage to eyes can be prevented with sunglasses. Bags of women's personal care items donated by The Brunswick, Georgia Chapter of THE LINKS, INC. and wrapped in beautiful hand made cloth bags sewn by St. Williams' Sew and Sew and the Dorcas ladies of First Baptist Church of St. Simons Island are given to women patients. Thousands of medicine bags, sewn by these amazing seamstresses are also shipped in advance of mission trips. Medications can then be safely carried to patient's homes. Children's clothing- also hand made-including dresses, shorts, and t-shirts are gratefully received. Father Islaire is grateful for these items which he uses as rewards for youth participation in the choir, liturgical dance and alter servers. We are planning to ship mulitple donated laptop computers along with the next shipment.