Our mission is to help distressed communities in need of material, education, or medical supplies. Our goal is to promote healthcare, education, small business development and spiritual support. At the present time, we are concentrating our efforts in the city of Côtes-de-Fer, Haiti and surrounding mountain villages as a result of the devastating earthquake which occurred in 2010 and hurricane Matthew in 2016.

Helping Hugs, Inc. and St. William Catholic Church have joined the Parish Twining Program of the Americas and are working closely with Father Islaire, pastor of St. Joseph Catholic Church in Côtes-de-Fer.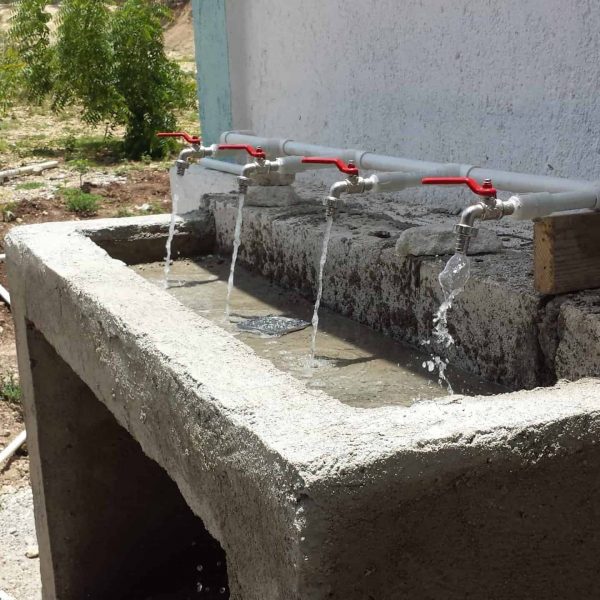 As a result of our medical mission  trips, we have identified that many of the illnesses can be traced to the lack of clean water.  Therefore, Helping Hugs has initiated a series of "Clean Water" projects to help improve the health and hygiene of the people of Côtes-de-Fer and surrounding communities.  Currently, we are focusing on bringing a source of clean water to communities where there is nothing readily available.  We plan to drill 8 wells over the next 4 years.  The first was completed in the spring of 2021.
Attempting to break the cycle of poverty, Helping Hugs, Inc. has sponsored the cost of education for children of the St. Joseph Parish.  We are now in our eleventh year and have steadily increased the number of children sponsored each year.  For the year 2020 – 21, over 320 students were sent to one of the 3 schools in the area.  We also provide scholarships for students to attend a local secondary school.  Many of the families cannot afford to give their children an education and so Father Islaire is grateful for the assistance we provide.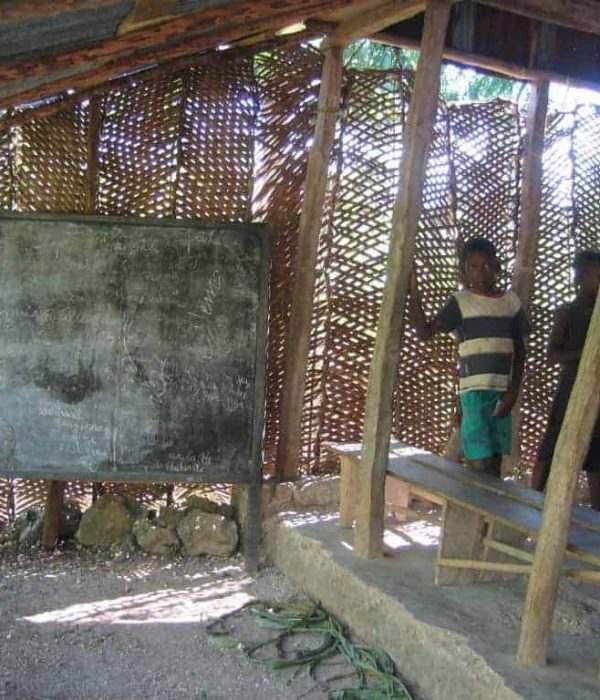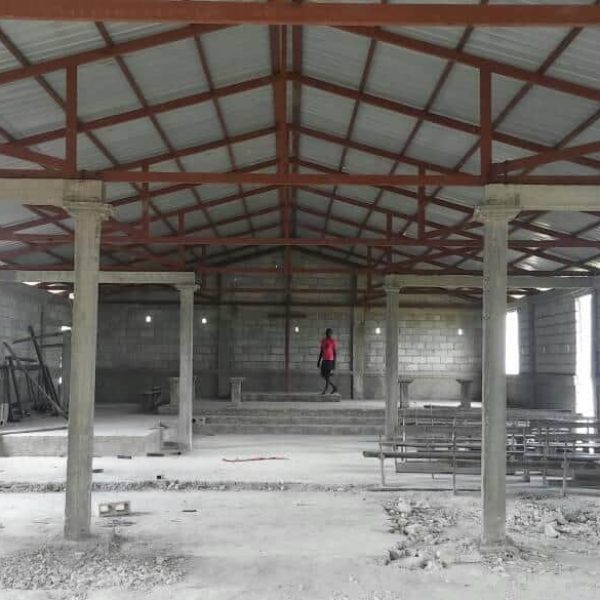 Many families have no source of income and therefore cannot escape the poverty level of their existence.  Well chosen grants to seed a small business can bring a family income and change their lives. One of our major projects for 2018 was to provide a roof  for the St. Lawrence Chapel.
Since 2009, Helping Hugs, Inc. has conducted five mission trips to Côtes-de-Fer, Haiti.  At least one nurse has been part of the team on each trip to teach chapel directors and others how to use the first aid supplies and medicines that we bring.  In addition to the medical supplies, we have made a number of shipments of personal hygiene items and over the counter type of medicines.  The donated personal care items are used as gifts and an opportunity to teach hygiene as disease prevention.  While there is a physician located in the village (a great distance from the outlying chapels) the people do not usually have the $1.25 (a day's wage) to be seen.  As a result, we have conducted medical mission trips in 2014, 2015 and 2017 with physicians and nurses from our local area to assist the village physician.  The teams also have provided the clinic/physician with prescription medicines and equipment. We are currently planning another trip for 2018.